Environmental & Social Responsibility
To Our
Environment
Being one of the world's leading textile manufacturers, Best Pacific not only focuses on its business development by expanding production capacities and creating innovative and high quality products to customers, but also aims at putting efforts in making a better world by creating a green manufacturing environment through a series of measures. With the relevant ISO certification issued by renown notified body on the main manufacturing sites, we are regarded to have exercised quality environmental and energy management throughout the manufacturing process. With a view to further improving our energy efficiency and to make a better world we live in, Best Pacific will continue to commit to creating a better environment through our resources-saving campaigns.
Air and greenhouse gas emissions from boilers and pre-treating machines, sewage discharges from the dyeing process and other associated hazardous waste from other production phases are the major emissions of the Group's whole manufacturing process. We strictly follow the internal guidelines as laid out in the working environment handbook, as well as the relevant laws and regulations, guidelines and standards issued by the relevant governmental authorities.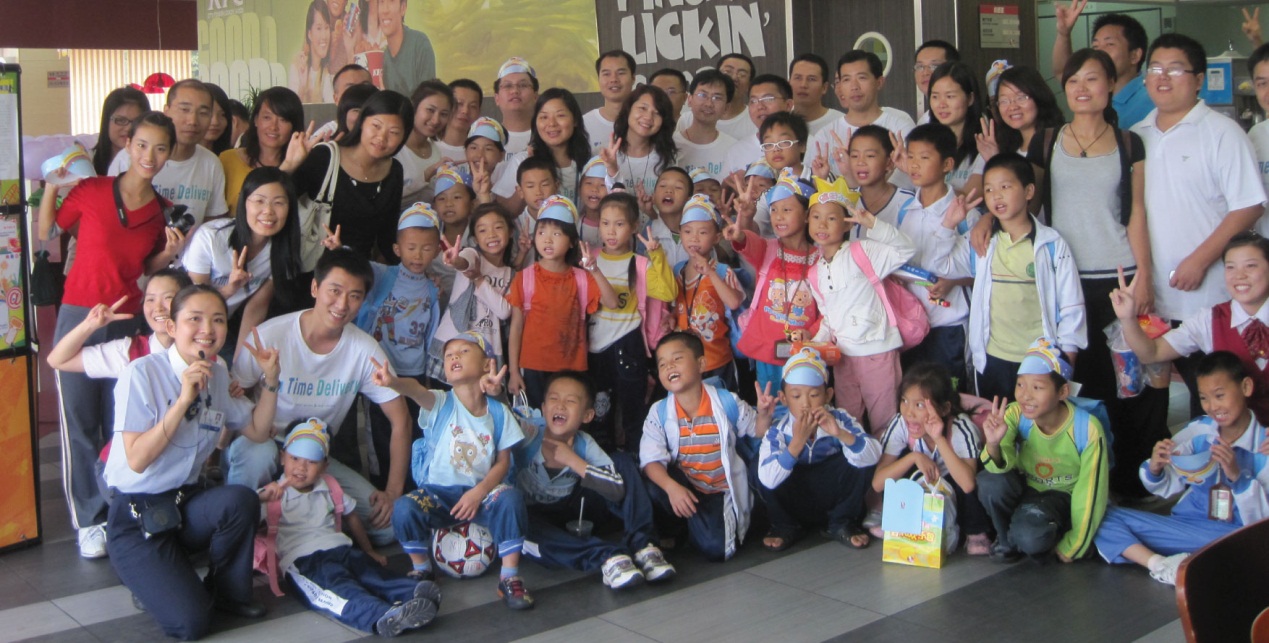 To Our
Society
Our Group has been keen to support the community. We encourage our staff members to help the needed by participating in different charitable activities. Organised events include visiting the elderly care and child care centres, donations activities in regard to the various natural disasters in recent years, etc. Photo on the right is about the volunteer work "Care for the Children of New Dongguanese", which is held by Best Pacific.
To Our
Employee


"Love Support Foundation" has been setup to provide emergent financial support to our staff members who unfortunately suffered from serious sickness, accidents, or difficulties in daily living. Through internal fund raising among staff members, sense of responsibilities and belongings to our Group are enhanced.