Product Category
The Group is an active player in the market of the sportswear and apparel materials. The Group has become a business partner of some of the world's leading sportswear and apparel brands as well as other international sportswear and apparel brands. Simutanelously, as a one-stop solutions provider for lingerie brand owners, our Group is one of the few lingerie material manufacturers in the world that offer a diversified product portfolio, with a focus on elastic fabric, elastic webbing and lace.
Elastic fabric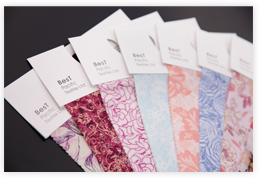 Elastic fabric is a synthetic fabric that stretches and is made from synthetic fibres such as nylon and spandex. By combining different fibre mixtures and using specific knitting methods, our Group's elastic fabrics can offer different features such as shaping, antibacterial and quick drying. Its elastic fabric products can generally be divided into two categories, including warp knitted and weft knitted. Our Group ranked first in the manufacture of elastic fabrics by sales revenue.
Elastic webbing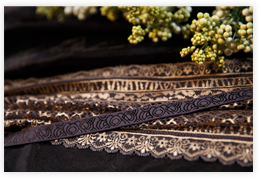 Elastic webbing is generally made from synthetic fibres such as nylon and spandex. Elastic webbing is a main accessory for lingerie production and is commonly used as shoulder straps and waistbands. Our Group's elastic webbing products can be generally divided into two categories:woven and knitted. Our Group ranked second in the manufacture of elastic webbing by sales revenue.
Lace and other products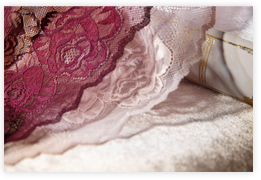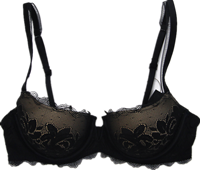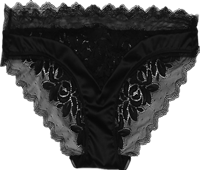 Our Group began to expand its business into the lace industry in the second half of 2012 to broaden its product portfolio to meet customer demands, and to increase our market share in the global lingerie materials market. As a fabric patterned with open holes, lace is a key material for lingerie. It can be produced in different colours and patterns, and is commonly used for decorative purposes for lingerie. Our Group's lace products are generally made from synthetic fibres such as nylon and spandex. Our Group is able to produce three types of lace, namely raschel, jacquard and textronic, out of the four types commercially available.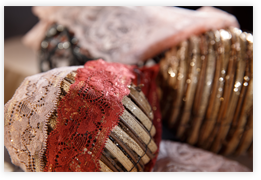 In addition to lingerie manufacturers, our Group offers elastic fabrics and elastic webbing to sportswear brand owners or sportswear manufacturers for the production of sportswear such as sports bras, cycling, running and yoga outfits and casual apparels.
Quality control of products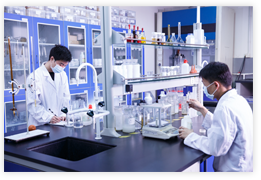 With the knowledge that reliable delivery of quality products to our customers is critical to our success, our Group has implemented quality control procedures throughout our production process, led by over 300 experts in our quality control team. The stringent quality control enables our Group to produce high-quality products.
Strict quality control measures have been adopted in each stage of the production process. Our Group conducts checks on suppliers from time to time, as well as on-site assessments at the premises of main suppliers. To ensure quality of raw materials purchased, our Group conducts sample tests prior to the confirmation of orders, and upon arrive at the factory. At each stage of the production process, comprehensive tests and analysis of the quality of the semi-finished and finished products are conducted using international standards, to ensure that customers' specifications are adhered to.
As a result, our Group's products enjoy a strong reputation for quality in the industry, in both domestic and overseas markets. Our Group has received ISO9001 certification from SGS United Kingdom Ltd. since 2011 and Oeko-Tex Standard 100 certification from Testex since 2013. Its quality control standards also have been certified by a number of brand owners, which lets our Group conduct in-house quality testing without engaging a third-party laboratory. In addition, its quality control laboratory has been certified by several brand owners.